Due to a recent update for Microsoft Outlook 2016 (MS Outlook Version 16.0.8431.2046) you may need to add a registry entry in order to create new ZCO accounts. This article will provide instruction on how to do this as simply as possible.
If the Outlook Account Wizard looks like the image below, you will need to follow these instructions.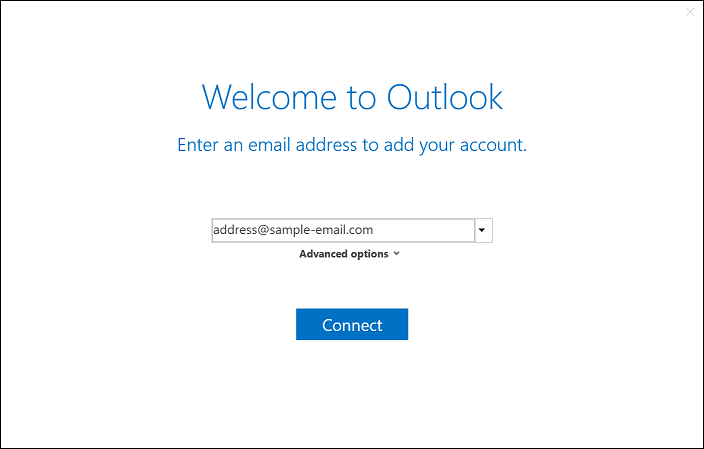 Step 1: Download the Registry file from this article by right clicking on 
this link
and selecting "save link as" in the drop down menu. This file must be run as the logged in user.
Step 2: You may see a Security certificate warning, if you do click on Allow. 
Step 3: You will see a pop-up window that says "adding information can unintentionally change or delete values and cause components to stop working properly... Are you sure you want to continue" Click Yes
Step 4: You will see a pop-up that says "the Keys and Values contained in 
*your download directory here*
directory have been successfully added to the registry." Click OK.
Now that the Registry has been changed, Outlook will use the Old Account wizard. You can find instructions on how to add your account here:
Outlook Connector (ZCO)